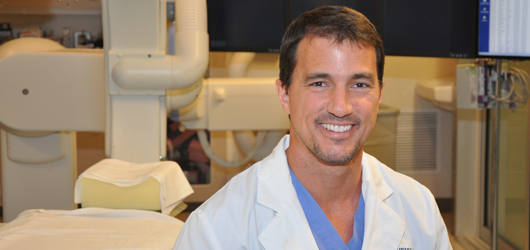 Stroke has been in the news recently as researchers from around the world have presented their latest reports about what works, what might work, and what is not working in the treatment of acute stroke. But while we are always improving our ability to treat patients who have suffered a stroke, the reality remains that not all strokes can be treated; not all stroke victims get to the hospital in time for successful treatment; and – most important of all — many strokes are preventable.
In short, we should do everything we can to prevent stroke, which is the 4th leading cause of death and leading cause of disability in American adults.
Andrew Ringer, MD, Mayfield Clinic neurosurgeon and Director of the Division of Cerebrovascular Surgery at the University of Cincinnati College of Medicine, offers 7 tips for reducing your risk of stroke and an explanation of why each is important in a new video >>
Controlling even one of these risk factors could significantly lower your risk of stroke. "Your loved ones," Dr. Ringer says, "will thank you for it."
Control your blood pressure.
Control your blood cholesterol.
Control diabetes.
Avoid smoking.
Maintain a healthy body weight.
Get regular exercise.
Be aware of a risk factor called atrial fibrillation, an irregular heartbeat that can lead to the formation of blood clots on the inside wall of the heart.